Contact details
Get In Touch
Welcome to Jodhpur cab service. We are glad to have you around.
40 Meera Nagar Jhalamand, Jodhpur(RAJ) - 342001 Rajasthan, India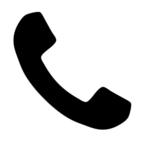 Mobile : ++91-99295-81058
INFORMATION ABOUT US
CONTACT US FOR ANY QUESTIONS
INFORMATION QUESTIONS
FREQUENTLY ASKED QUESTIONS
What are the services offered by JCS (Jodhpur Cab Service)?
Ans. We are offering Cab, Car, Taxi on rent services, Hotel booking services, Event management services, Tours and Travel Services, Corporate and business meeting solutions.
What are the time schedules for Jodhpur Cab Service?
When it comes to time schedules Jodhpur Cab Service is a customer centric company. We are available for customers at any time possible with 24/7 customer support with 365 days of services.
How do I book a cab from JCS?
You can book a cab from us by calling or WhatsApping us at the number provided with the necessary information such as pick-up location, drop-off destination, date and time, type of vehicle requested, and so on.
Is there any extra charge for booking a cab via call?
Booking a cab from us will not cost you anymore than the base amount we have mentioned. So you don't have to worry about any extra charge that can be looted from you.
Is there an extra charge for immediate booking?
No Even if you book a cab with us right away, you will not be charged more than the base fare. So you don't have to worry about any extra charges being charged to you.

At Jodhpur Cab Service, we understand how difficult and time-consuming it can be to navigate a new city. That's why we work hard to make your trip as stress-free as possible by providing dependable transportation at reasonable prices.

Which are the locations Jodhpur Cab Service serves at the moment?
Jodhpur Cab Services is an agency that serves within the range of various cities of Rajasthan like Jodhpur, Jaipur, Udaipur, Jaisalmer, etc.

What fares for booking JCS?
Jodhpur Cab Service always takes customer satisfaction first. We charge you with a minimal amount which is generally lesser than the competition.

What kind of other complimentary services are provided by JCS?
Jodhpur Cab Service is a customer centric company which provides a range of packages from city tours to food walks, etc. With these packages we often provided complimentary Services like free water and tour guide services to our valuable customers.