What is the distance between Jodhpur and Delhi, and how much does a taxi cost?
The distance between Jodhpur and Delhi is 665 km and takes 10 hours and 30 minutes by car. The cheapest one-way fare is Rs 13,000 for an Sedan car. The cost of a return SUV cab ride from Jodhpur to Delhi ranges between Rs.15 and Rs.18 per km. We have been providing transportation from Jodhpur to Delhi for one-way and return trips for a long time. You will have a comfortable journey in the air conditioned jodhpur to delhi taxi with music playing softly. Jodhpur was ruled by the Rathor Rajputs clan of Rajasthan, and there were some famous kings who fought many historical wars with the Mughals during their reign and enlarged the Jodhpur empire with their valour. Apart from that, the Rathore monarchs constructed various historical forts, landmarks, and monuments, to which lakhs of people from all over the country and beyond flock each year.
The cheapest return journey from Jodhpur to Delhi starts at Rs.13,000, including tolls. To receive the best pricing, book your cab in advance. You can also book your chosen Jodhpur To Delhi taxi by contacting us.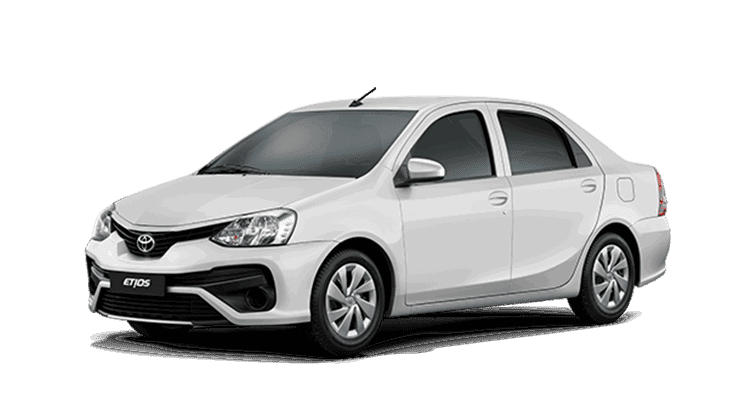 Car Rent From Jodhpur to Delhi
Hire a taxi from Jodhpur to Delhi
Jodhpur to Delhi taxi is providing by Jodhpur cab service since 10 years and in last 5 years we have registered more than 44% growth in Jodhpur to Delhi one way journey and many new customers join us. We also provide some discount offers from our side if customers book their cab Jodhpur to Delhi cab service few days before the scheduled time. You can also book your taxi through a phone call.
Jodhpur Cab Service provide one way taxi service from all the cities of Rajasthan as well as some of the big cities of India. We offer our customers a wide range of cars for their comfortable ride, you can explore cab options like Sedan (Etios or Swift DZire), Hatchbacks,  Executive Sedan, SUV (Innova) and many more. We also offer Jodhpur to Jaipur Taxi Service , Jodhpur to Jaisalmer Taxi Service , Jodhpur to Udaipur Taxi Service.
How do I choose the best car to drive from Jodhpur to Delhi?
Jodhpur to Delhi Taxi You can without much of a stretch book your number one vehicle by calling us whenever and from anyplace. We offer you a wide variety of taxis, you can visit our site and pick the best vehicle type according to your spending plan and travel prerequisite. Furthermore, we are completely spotless and clean the vehicle prior to giving the vehicle to our clients and give prepared and professional drivers to your ride.
We demand our clients to give input on the entirety of our journey so the straightforwardness of the Taxi Service Company we give is seen by the entirety of our clients and we know about the problem caused during any journey any time of time. We deal with every one of our customers and train our drivers to work with our clients' process and resolve any issues speedily so no client faces any movement related issues during the excursion.
Selective limits and offers on Jodhpur to Delhi vehicle rental
Would you like to limits and offers from Jodhpur Cab Service on booking taxi from Jodhpur to Delhi? There are limits and offers accessible from Jodhpur Cab Service on booking a Jodhpur to Delhi taxi, with the goal that you can diminish your movement cost by some rate. Jodhpur Cab Service puts a base condition to give most extreme proposal to its customers which you want to affirm Jodhpur to Delhi taxi booking not many days before your excursion so we can offer you best taxi at least cost on the time. We give both money or online taxi installment choice to our clients in which client can pay us on the web (Visa and check) or pay money directly to the driver, for more data you can call us on your telephone. You can get related data from Trip. If you have any desire to book vehicle in Jodhpur Cab Service, then you can reach us through our website, email, call and what's app.
Jodhpur to Delhi Taxi, Popular Hotel & Restaurant
Delhi is the capital of India and a part of India. Delhi is the place of all 3 branches of the government of India, hosting the Parliament House, Rashtrapati Bhavan, and the Supreme Court of India. Delhi is a municipality within the NCT, run by the NDMC, which covers mostly Lutyens' Delhi and its few adjacent areas. The municipal area is part of a bigger administrative district, The New Delhi District.
The National Capital Region is a much bigger organization comprising the whole NCT along with adjoining districts in neighboring states, including Ghaziabad, Noida, Gurgaon, and Faridabad.
Delhi is of great historical importance as a necessary transport, commercial, and cultural hub, as well as the political center of India. Pursuance to legend, the city was named for Raja Dhilu, a Ruler who ruled in the region in the 1st-century BCE. Delhi is famous for Parathas, Butter Chicken, and Chhole Bhature.
The main attraction on the Delhi tour is The Red Fort.
Along with this, you can also visit
National Rail Museum .

Fun N Food Village .

The Kingdom of Dreams .

Akshardham Temple .

Rashtrapati Bhavan .
It will take 10 hours to complete your journey by Jodhpur to Delhi taxi. after a long journey you have to rest that is why you have to book a hotel. If you are planning a trip to Delhi there are many hotels to stay in there. They provide you with all the facilities like wifi , a garden, a swimming pool, etc. Delhi has many famous and popular restaurant, which offers the best foods to people who love to travel and eat.
Here is a few lists of hotels and restaurants which are recommended by Jodhpur Cab Service to you:
Executive Inn Express Delhi

Days Inn by Wyndham Rayville

Super 8 by Wyndham Tallulah LA

Americas Best Value Inn Winnsboro, LA

Towne Place Suites Monroe
INFORMATION QUESTIONS
FREQUENTLY ASKED QUESTIONS
What are the services offered by JCS (Jodhpur Cab Service)?
Our company offer everything you need for your trip, from many types of vehicles for transportation to hotel booking and  event management.
What are the time schedules for Jodhpur Cab Service?
Jodhpur Cab Service is a customer centric company that is available to customers 24*7, 365 days a year.
How do I book a cab from JCS?
To book a cab with us, simply call or WhatsApp us with your pick-up location, drop-off destination, date and time, and type of vehicle requested.

Is there any extra charge for booking a cab via call?
Book a cab with us and pay only the base amount. No hidden charges, no surprises.
Is there an extra charge for immediate booking?
No extra charges, even if you book your cab right away. You will not have to pay an extra charge more than actual price.
Finding your way around a new city can be a challenge to us. At Jodhpur Cab Service, we get it. Jodhpur Cab Service: Your trusted transportation partner, making your journey stress-free and affordable.

Which are the locations Jodhpur Cab Service serves at the moment?
Jodhpur Cab Services: Your trusted transportation partner in Rajasthan, offering stress free rides to Jodhpur, Jaipur, Udaipur, Jaisalmer, and more.

What fares for booking JCS?
Jodhpur Cab Service: Your stress less journey is our top priority. We offer affordable prices that are generally lower than the competition.
What kind of other complimentary services are provided by JCS?
Jodhpur Cab Service is a customer centric company that offers a variety of packages, including city tours, food walks, and more. We know that every little bit helps, so we often provide our customers with complimentary services such as free water and tour guide services with our packages.