JODHPUR TO JAI

SALMER TAXI SERVICE
What is the distance between Jodhpur and Jaisalmer, and how much does a taxi cost?
The distance between Jodhpur and Jaisalmer is 281 km and takes 5 hours and 31 minutes by car. The cheapest one-way fare is Rs 6,500 for a Sedan car and Rs 9,600 for an SUV car. The cost you have to pay for a return SUV cab ride from Jodhpur to Jaisalmer ranges between Rs.15 and Rs.18 per km. We have been providing travel and transportation from Jodhpur to Jaisalmer for one-way and return trips for a long time. Jodhpur was ruled by the clan of Rathor Shahi Rajputs of Rajasthan, and there were some famous kings who fought many historical wars with the Mughals during their reign and enlarged the Jodhpur empire with their value. Apart from that, the Rathore clan constructed various historical landmarks, forts, and monuments, to which lakhs of people from all over the country and beyond flock each year. Book a Jodhpur to Jaisalmer Cab on Jodhpur Cab Service.
The cheapest return journey from Jodhpur to Jaisalmer starts at ₹6000 to 6,500 for a Sedan car, including tolls. To receive the best discounts, book your taxi in advance. You can also book your chosen car for Jodhpur To Jaisalmer taxi by contacting us.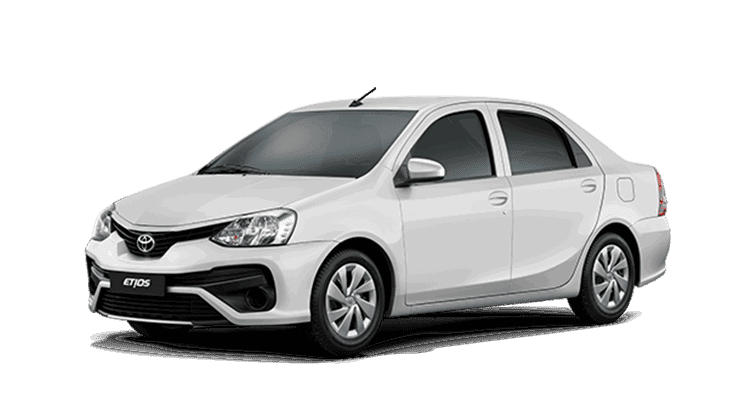 Car Rent From Jodhpur to Jaisalmer
Places to visit in Jaisalmer
This town is blessed with clean surroundings, colorful history, and culture. Also, Jaisalmer hotel bookings require to be made in advanced as the place is a tourist's paradise. Jaisalmer with its magnificent forts and palaces has the distinction of being the Golden town of India. One of Rajasthan's largest tourist destinations, Jaisalmer's charm, despite the rampant commercialization lies in its huge sand forts, and colorful markets. You can book a Jodhpur to Jaisalmer cab and explore various tourist spots of Jaisalmer.
Along with this you can also visit:
Salim Singh Ki Haveli
Bada Bagh
Ramdevra Temple
Amar Sagar Lake
This town is not just a place, it is a feeling in itself. The town has too many layers to it, which you require to clear up with emotion. Visit Jaisalmer there are so many hotels options for accommodation and last but not least, a holiday to Jaisalmer remains unfinished if you do not try the authentic Rajasthani dishes. Don't miss out on Mirchi Vada, Pyaaz Kachori, Lauki Ke Kofte, Laal Maas, Kicha ki sabzi, and the ever popular Dal Baati Churma! And for the lovers of all things sweet, Jaisalmer has testy Ghotua Ladoo to enchant your tastebuds and make you craving for more.
Here is the list of some of the hotels and restaurants which are recommended by Jodhpur Cab Service to you:
The Jaisalmer Resort
Hotel Golden Haveli
Sairafort Sarovar Portico Jaisalmer
Hotel Jaisalgarh
Book Jodhpur to Jaisalmer Taxi at sensible/reasonable expense
Is it true or not that you are searching for one way taxi administration from Jodhpur to Jaisalmer for your excursion? Assuming you are searching for One Way Taxi Administration from Jodhpur to Jaisalmer then you have come to the right site. We at Jodhpur Cab Service offer One Way Taxi Assistance from Jodhpur to Jaisalmer that too at sensible rates. Jaisalmer has been the city of Rajasthan's vacationer places, sightseers from everywhere the nation and abroad continue to come here to visit and know the social history of the country. You can book a Jodhpur to Jaisalmer taxi from us and investigate a portion of the magnificent vacation spots in Jaisalmer. You can likewise employ a vehicle with your loved ones to come to Jaisalmer from us. Be it ancorporate visit,  authority visit, bunch cookout or some other sort of occasion. We also offer Jodhpur to Jaipur Taxi Service , Jodhpur to Delhi Taxi Service , Jodhpur to Udaipur Taxi Service. Traveller can get best Deals on Jodhpur to Jaisalmer cab booking, contact us for the best deals.
INFORMATION QUESTIONS
FREQUENTLY ASKED QUESTIONS
What are the services offered by JCS (Jodhpur Cab Service)?
We gives many types of services like cab, car, and taxi rentals, hotel bookings, event management, and tours and travel services.

What are the time schedules for Jodhpur Cab Service?
Our team of professional drivers are committed to providing you a stress free and comfortable ride, it doesn't matter what time of day or night.
How do I book a cab from JCS?
The process of booking a Jodhpur to Jaisalmer cab is pretty easy on our website. We offer convenient cab booking options through calls and WhatsApp. To book a cab, simply contact us with your travel details, and we all be happy to assist you. 
Is there any extra charge for booking a cab via call?
We're committed to provide our customers with the best possible price value for their money for your cab ride.
Is there an extra charge for immediate booking?
Book your cab right away and pay the same base fare. We will not gonna ask for extra charges.
We know that getting around a new city can be tricky, so Jodhpur Cab Service is here to make it easy for you.  Your one-stop shop for reliable and affordable transportation in Jodhpur.
Which are the locations Jodhpur Cab Service serves at the moment?
With Jodhpur Cab Services, you can travel Jodhpur, Jaipur, Udaipur, Jaisalmer, and other cities in Rajasthan easily and affordability.
What fares for booking JCS?
Customer's satisfaction is our number 1 priority. We're committed to provide our customers with best possible value for their money.
What kind of other complimentary services are provided by JCS?
Jodhpur Cab Service: Your ride to adventure, offering a variety of packages to help you discover the hidden gems of Jodhpur. We're committed to providing our customers with the best possible value for their money, and that's why we often provide complimentary services such as free water and tour guide services with our packages.